Faculty and Staff New
Administration
Erma Flores
Erma Flores
Principal
As an active member in her parish, an Administrator in the Diocese of Sacramento for 6 years, and a classroom teacher for over 20 years, it is with much motivation and grace Mrs. Flores wishes to bring her vision of Catholic Identity to St. Paul School.
She believes that the philosophy of Catholic identity and its relationship to academic excellence, is "in every aspect of my life. My actions, my word, my relationships, how I view myself and how I am viewed by others speak of my Catholic faith. I try to live...every day to be a witness to Christ. I will lead by example and foster Catholic Identity in my students, the faculty and staff, parents, and the community as we walk side by side with Christ. Developing a strong Catholic identity must include a complete academic curriculum that embodies our faith. As students begin to understand their purpose in the world, become rooted in their faith and desire to become true Disciples of Christ, they must also become critical thinkers, reach their academic potential and be good citizens"
Mrs. Flores earned her Bachelor's Degree in Liberal Studies and teaching credential from California State University, East Bay, and a Master's Degree in Educational Administration.
Mrs. Flores shared, "I appreciate the rich traditions and esteemed reputation of St. Paul's and I have great expectations for our future. My vision is to work collaboratively with all stakeholders to strengthen our Catholic faith and the rigorous academics St. Paul School already possesses as well as developing new opportunities to enrich our school, parish and students."
Principal
Sofia Flores Muñoz
Preschool
Director
Fr. Lazaro Sandoval, OFM Conv
Pastor
Rodney Pierre-Antione
Director
LCA
Faculty
Ileana Gonzalez
Preschool
Sofia Flores Muñoz
Transitional Kindergarten
Ivon Mancillas
Ivon Mancillas
Kindergarten
Miss Ivon Mancillas is currently the Kindergarten teacher at St. Paul School. Miss Ivon has been part of the school's staff since 2015 and she strives to educate students to become lifelong learners and be kind to others. Miss Ivon is from Richmond, California which allowed her to be a student at St. Paul School. In her free time, Miss Ivon enjoys the outdoors and spending time with her family.
Kindergarten
Kayla Sullivan
First Grade
Juan René Aguirre
Second Grade
William Tiller
Third Grade
TBD
Fourth Grade
Maria Villadelgado
Maria Villadelgado
Homeroom Grades 5-6
Middle School Math, Science
Mrs. Maria Luisa B. Villadelgado is currently the 5th-8th Grade Mathematics and Science and 8th Grade Homeroom teacher of Saint Paul School in San Pablo, CA where she hopes to leave a mark on students' learning and exploration . Mrs. Villadelgado lives in Richmond CA with her husband and son, but was originally from the Philippines where she attended catholic education from Kinder to College at Saint Mary's University (Nueva Vizcaya). In her free time, she loves to watch biopics of famous scientists and mathematicians and documentaries about nature and science.
Homeroom Grades 5-6
Middle School Math, Science
Jason Fritschi
Jason Fritschi
Homeroom Grades 7-8
Middle School ELA, Social Studies
Jason Fritschi was born and raised in the Bay Area. He went to school at the University of Colorado and then returned home. He lives in Walnut Creek with his wife, daughter and son. (7 and 5) He has been teaching in the Richmond/San Pablo area for the last 17 years and has sent numerous students to local schools such as Salesian and St. Mary's. He currently teaches middle school language arts. His passions are spending time with his family, traveling, sports, and live music. He loves teaching and wants his students to enjoy going to school. One of the more rewarding parts of his teaching career is when his students come back to share their successes in life.
Homeroom Grades 7-8
Middle School ELA, Social Studies
Auxiliary class teachers
John Montanero
Music/Choir
Cassandra Firmin
Rhythm & Moves Music
John Jimenez
Rhythm & Moves PE
Dan Fishel
Technology/HSA
Student support team
Cecilia Quezada
Preschool
Instructional Assistant
Maria Elena Mendoza
Kindergarten
Instructional Assistant
Stephanie Orellana
First Grade
Instructional Assistant
Giselle Hernandez
Second Grade
Instructional Assistant
Karen Muñoz
Third Grade
Instructional Assistant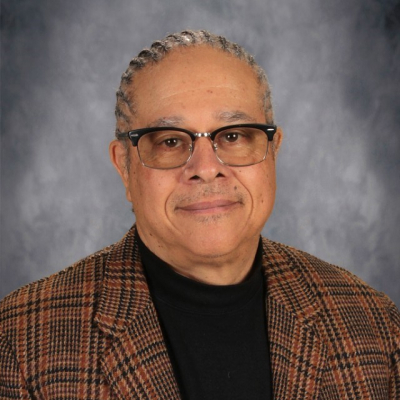 David Benjamin
Title 1
Reading/Math Support
Danielle Maciula
LCA Reading Club
TBD
Counselor
Paola Parraga
Panthers Club Director
Brandon Conway
Panthers Club Leader
Teri Cullen
Teri Cullen
Advancement/Mentor
Ms. Theresa (Teri) Walsh Cullen currently serves as the 3rd Grade teacher at St. Paul School in San Pablo, where, this year, she is celebrating teaching and administering in Catholic schools for 40+ years! Mrs. Cullen was born and raised in Vallejo, lived for 6 years in Kansas, and graduated from Baker University with a BA in Elementary Education. She returned to Vallejo, where she married a local boy, and completed an MA in Education (Reading), a Reading Specialist Credential, and a Clear California Teaching Credential at Sonoma State University. She and Gary welcomed their daughter, Patricia, in 1989. As a family, they returned to the Kansas City area, where they lived for 6 years, and where Mrs. Cullen earned her MA in School Leadership, before returning, once again, to Vallejo, where she and Mr. Cullen currently reside.
Mrs. Cullen believes very strongly that every child can learn, just not in the same way on the same day. She teaches her students about their amazing brains, and how to determine the ways that they best learn. Teaching a growth mindset is a part of her lesson plans which, when combined with a focus on her students' social and emotional growth, allows these students to begin to focus on their own personal growth and set their individual goals. She aspires to send confident learners on to the 4th grade as a gift to her students and their families, as well as to their future teachers and communities.
Mrs. Cullen loves to read and go to the movies in her spare time, and she enjoys hearing about the activities in which her students partake outside of school. She feels blessed to be a part of SPS Panthers once again, and looks forward to working in partnership with the community.
Advancement/Mentor
Rosalia Lara-McMaster
Rosalia Lara-McMaster
Office Manager/Bookkeeper
Rosalia Lara-McMaster, known to Panthers as Ms. Lia, has been a part of the St. Paul Church and school community all of her life. Her family joined the church in the 1950's when her father moved to California from Mexico. He began his family and ensured his children were in a safe and faith filled environment by having them baptized at St. Paul Church and enrolling them in St. Paul School. Ms. Lia graduated from St. Paul after attending 1st -8th grade and then went on to graduate from Salesian High School. After graduating from CCC she transferred to UC Berkley to major in Psychology. Ms. Lia began her own family and when the time came, she knew that SPS was the place for her own four children.
After volunteering in many capacities including leading the first SPS Room Parent team, Ms. Lia was asked to join the St. Paul staff in the office as an assistant. She was then asked to take on the accounting as well. Later Ms. Lia was asked to wear another hat and assist in subbing as the Art and PE teacher. After subbing she was asked to join the 3rd grade team as the instructional assistant and return to help with accounting. Next Ms. Lia joined the TK team as an instructional assistant and then the substitute teacher. Ms. Lia was then asked to return to the office yet again, this time as the office manager and bookkeeper where she works with the students, families, teachers, staff, administration, church and LCA team.
"SPS is home for me and my family and I want everyone who joins St. Paul to feel safe, secure, and loved in a place where our faith is celebrated and our differences embraced. Change is part of life and I have seen much of it over my many years at SPS. It is something we should not look upon with fear or anger. Staying positive and being part of change for the better is important. If we can adapt and change so will our students, our leaders of tomorrow."
Office Manager/Bookkeeper
Vladimir Vivas
CYO Director
Miguel Hernandez
Facilities Manager